Pisces
Pisces
Born: February 19 - March 20
Symbol: Fish
Element: Water
Stone: Bloodstone


Description: A Pisces is often quite gifted and resilient. They are also considered very adaptable to new situations and surroundings. Pisces often go through life feeling confused, however, spending most of their time living within their own mind. They tend to paint pictures of reality in their mind that, in turn, give them a skewed perspective of the actual reality around them. Their romantic situations will usually determine their overall mood. Out of all the Zodiacs, this one implies the most emotional sensitivity. Many Pisces are their own worst enemy, beating themselves up within their own minds and criticizing themselves to no end. While they can be psychic and visionary, they can also be confused, depressed, and obsessive.
To view all Pisces women please clcik here: Pisces women
Pisces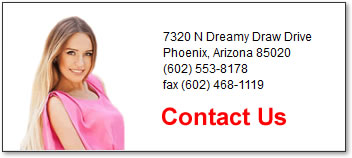 THIS PROGRAM IS THE SOLE PROPERTY OF LATIN WOMEN ONLINE AND MAY NOT BE COPIED
IN ANY WAY OR FORM WITHOUT EXPRESS PERMISSION FROM LATIN WOMEN ONLINE.

© COPYRIGHT 1996-2017 - ALL RIGHTS RESERVED.
Meet HUNDREDS of beautiful Latin women during our Romance tours to Colombia, Peru and Costa Rica.
Find the Latin Woman of your dreams. We specialize in finding that perfect Latina woman for you! Unlike other sites, all single Colombian Women, Peruvian Women and Costa Rican Brides on our service personally come in and fill out an application and are interviewed by our staff. You can be assured all Latin ladies listed are real. We update our datingsite daily removing women that are no longer available.