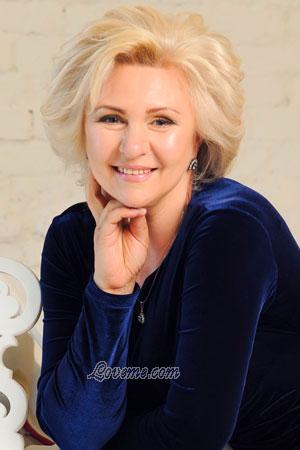 180832
Oksana
Ukraine
City: Kiev
Age: 47
Weight: 176lb, 80kg
Height: 5'5", 165cm
Measurements: 0-0-0
Measurements cm:
Eye Color: Gray
Hair Color: Blonde
Marital Status: Single
Children: 2
Religion: Christian (Orthodox)
Smoker: N
Drinker: S
Education: University
Company: Bank
Job Title: Manager
Sports:
Hobbies: Cooking, traveling, reading, music, theater, arts, history, cultures


Self Description: Me, who is that woman you can ask yourself? What is she doing here? I can say that for me it is also a great surprise that I chose this site to look for a man, and believe me I am also confused. But donít think that I am afraid of anything, or something scares me. I am fully responsible for what I am doing here, and believe me, that I am here only for serious reasons with genuine desires to find a decent man to share our life together. I am good natured, kind, pleasant and very pleasant personality. I love to smile and have good sense of humor, and open minded lady to share it with the right man.

Comments: I think it is hard sometimes to list the qualities of a person I want my man to have, as through my experience, we are all not perfect, and I could list every good characteristics, and it would not have enough places for it. So I think we love people for something which does take our heart and mind, and forgive or just close the eyes on things which may be we do not like so much. The main that both our world do not ruin our relationship, but could happily interact, agree?