3 Things to Expect on a Philippine First Date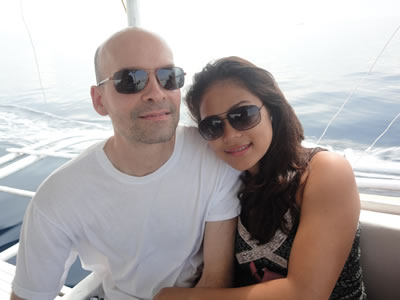 You're a card-carrying member of the 3%: the small number of men who actually buy a ticket and travel to meet a life-mate versus the 97 % of guys who write letters through introduction services and never go anywhere to meet anyone. You have traveled half way around the world to sunny
Cebu
, or
Davao
or one of the Phils' tourist friendly cities where thousands of marriage minded, single
Philippine girls
are available to meet. Nice move! You've taken time to get to know your surroundings, and to get your sea legs under you - and you're ready to find HER. A number of men report a lack of confidence in their dating skills after being out of the dating scene for a few months, or years. This is to be expected. The good news is Philippine girls are super-friendly, easy to be with, and humble. Still, Philippine girls have their own expectations around courtship - so here are 3 Things To Expect On A Philippine First Date:
1. Dinner and Candles: Most Philippine women have a traditional, romantic dream of a dinner date in a nice restaurant with soft-music and candlelight. For this, there are many appropriate restaurants in every major city. Cuisines vary to offer anything you're in the mood for from traditional Philippine dishes, to sushi, Thai, Korean Barbecue and Italian. (But watch the garlic, buddy.) Thanks to miles and miles of coastline, seafood restaurants are plentiful and offer rich soups, steamed shellfish or grilled fish in many varieties. Choose a venue with nice music to feed the mood. Later you can have a drink at any of the many chic bars or cafes which can be found in every part of the city. Ask the locals for a place that won't rush you, rather, that will provide you the romantic ambiance and pace you need to get to get to know one another intimately.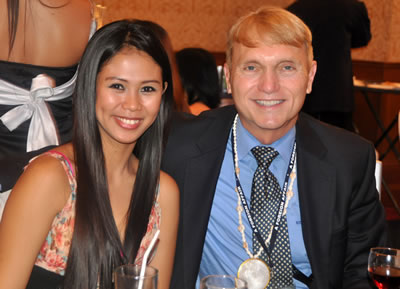 2. You Should Choose The Venue: There are two reasons you should suggest the location: 1) Any girl wants a guy with a plan, who takes initiative to present her with a lovely evening, carefully planned and presented like a gift she slowly opens. She'll be nervous enough without the pressure of choosing the wrong venue and risking your displeasure. To choose a place that's just right, ask the locals for suggestions. Remember what you're after - tasty, interesting food, candlelight, and soft music. Also, one that will not hurry you. This is your first date - you want the memory to last. 2) Philippine girls are super-considerate and will feel guilty and a bit shamed if they choose a venue and sense you do not enjoy it. Most guys want to show their consideration by asking the girl to choose - don't! Make the choice for tonight - let her choose tomorrow. This will help her relax and smile and feel no pressure at all.
3. You'll Probably Do Most of the Talking: At least at first, and I'm only talking about the first date. Look, Philippine women are humble and a bit shy around foreigners. It will take some time for her to become comfortable around you. To help the conversation flow, ask open-ended questions that begin with phrases like "How do you feel about..." "Tell me about a time when..." or "What are your thoughts on..." and so on. It's also a good idea to ask her "What do you want to know about me?" or "What would you like to ask me?" Be gentle, but coaxing. Hold her hand on the table and caress her skin when she talks. Sit closely together, not separated by a big table which prevents you from leaning in closely to listen when she speaks. Pay attention and compliment her thoughts and not just her body. Ask her tastes in things and then suggest something she might like. "Since you like ice-cream, why don't we go and find some?" "I see you've had your nails done professionally - can I take you somewhere to have them done?" "You said you like to walk on the beach at night - let's do that before we go home."
Don't misinterpret her friendliness for a willingness to take things too far on that first date. You're going to meet her family before things get to hot and heavy, more than likely. In our next newsletter, we'll talk about family meetings in courtship and what Philippine parents expect from their future son-in-laws.